Buzitech are here to help
Industry Certified
Whatever your level of use with information technology, it is reassuring to know that Buzitech, the west Wales based I.T. company is providing an unprecedented level of technical support for local businesses. Buzitech have a Microsoft Certified Professional available for call-out in south west Wales.

However you are using information technology within your business, you can regard Buzitech as your own Information Technology department. Our response will be quick and efficient.

To make a support request, please click below:
Support Contracts
As of 1st May 2021, Buzitech will only be providing support to monthly contract customers. There are limited numbers, by invitation only, with a waiting list for available places.
Apart from the discounted hourly rates, the main advantage for choosing a Support Contract is a quicker response time from the support request, including our Emergency Support mobile telephone number. The Support Contracts are payable in monthly installments by Standing Order.

For more information on our monthly support contracts and pricing, please visit the support contracts page.

Data Recovery, powered by Ontrack
Lost data?
You can count on Ontrack, the world leaders in data recovery. If you face any data loss scenario, on any device that stores data, Ontrack have seen it – and recovered data from it.
Four simple steps

1. Free phone consultation with our data services representatives
2. Free collection through DHL leading to a free of charge evaluation, and quotation
3. Data recovery, performed by our expert engineers, using our proprietary toolset
4. Return of your media, on an encrypted HDD




Remote Support
If you have been directed to this page by a support technician, please click the support icon below to start the remote support session.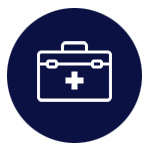 You will be provided a session ID and password, please read them to the technician, who will then assist you.